Bernard Turgeon's Empowerment Workshop
THE MIND AND MUSIC
The Power of the Unconscious and the Process of Learning
Saturday, April 12, 2014 for Choirs
Fee: $25 for Choir members singing in Festival 2014; $30 others
Venue: Living Faith Lutheran Church, Davis Bay
Time: 1:30 pm–4:30 pm
Tuesday, April 15, 2014 for Individual Performers
Fee: $65 for Festival 2014 participants; $70 others
Venue: Living Faith Lutheran Church, Davis Bay
Time: 6:30 pm–9:30 pm
MODELING THE UNCONSCIOUS
This Workshop will explore some of the more important questions and investigations into attitudes and perceptions that govern performance and life. We will explore the power of the unconscious mind as well as perceptions of the conscious mind.
Most of us have been taught from a very young age to "go for result." "Result," however is the product of a conscious and unconscious process. The Turgeon Model gives an understanding of this conscious and unconscious process by providing concrete tools and the means to implement them.
As Artists we will investigate, through the senses and by modeling the unconscious, this place called "the groove, the place, the flow." We will discover what makes the peak experience in performance so satisfying and how we can spend more of our time working at that level. Through discussion and performance participation, we will explore gaps between "present state" and "desired state", the identification of resources and the application of appropriate resources that will lead to the "desired state."
To register or to get more information, please call Sue Milne (choirs) at 604.886.1255 or Shelley Dillon (individuals) at 604.885.5596.
ABOUT BERNARD TURGEON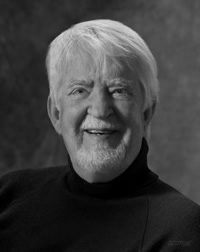 Bernard Turgeon has been identified as "one of Canada's true musical legends" by Opera Canada. As a baritone, he has performed throughout North America, Europe and the former USSR. Bernard is also recognized internationally as an inspiring teacher of considerable scope, having inaugurated programs at the Banff Centre and the Universities of Alberta, Victoria and McGill. In 1997 he received his diploma in Hypnotheraphy from Concordia University, Montreal. In 1999 he graduated as a Master Practitioner in Health and Well-being in Neuro Linquistic Programming (NLP) from NPLU, USC Santa Cruz. On December 22, 2012, Bernard was inducted into the Canadian Opera Hall of Fame as pedagogue, as a singer and as an administrator. To his extensive performing and educational background, Bernard adds his peronal experience with prostate cancer. Over the passed decade, Bernard has focused his new found skills of empowerment, working with artists and those who have been living with cancer.
DID YOU KNOW?
Did you know that the most powerful computer on this planet is our own brain? In one second our brain can calculate what it would take the Cray computer, at 400 million calculations per second, 100 years to accomplish.
Did you know that 93% of everything we do is unconscious process and 7% is conscious process?
Did you know that we bring knowledge into our body through the senses?
Did you know that "genius state" is when we utilize the five equally such as Mozart and Beethoven did?
Did you know that understanding the senses and how they function will relieve stress?
Did you know that most people use only one of the senses to express themselves? What is preventing them from using others?
"
"
My performance anxiety was replaced with excitement and exhilaration.
"
"
I never realized that my entire focus was based on sound.
"
"
I was astonished by how much sensory input I was receiving—it was a breakthrough.